well I started thinking yesterday about how i was going to deal with the price of fuel this summer....still need to use the truck, a little car would be too much of a project...yada yada yada...about 3 hours later I was on the way home from Salem MA (the witch town) with an 81 xs400 cafe racer type project.
I paid 500 for the bike with three boxed of parts and a clean MA title. Its got 5500 original miles on it...and nope it dosent run. The Kid who had the bike was a renter at a gagarge that had just moved in and the previous renter (im told a custom bike builder) gave him the bike for cheep.
Kick start and disk brakes, good for reliability? porobably not, cool looking? definently
going to start by cleaning up the wiring/ cables, checking out the carbs and doing a regular service...it even came with the oners manual
anyone ever had an xs400?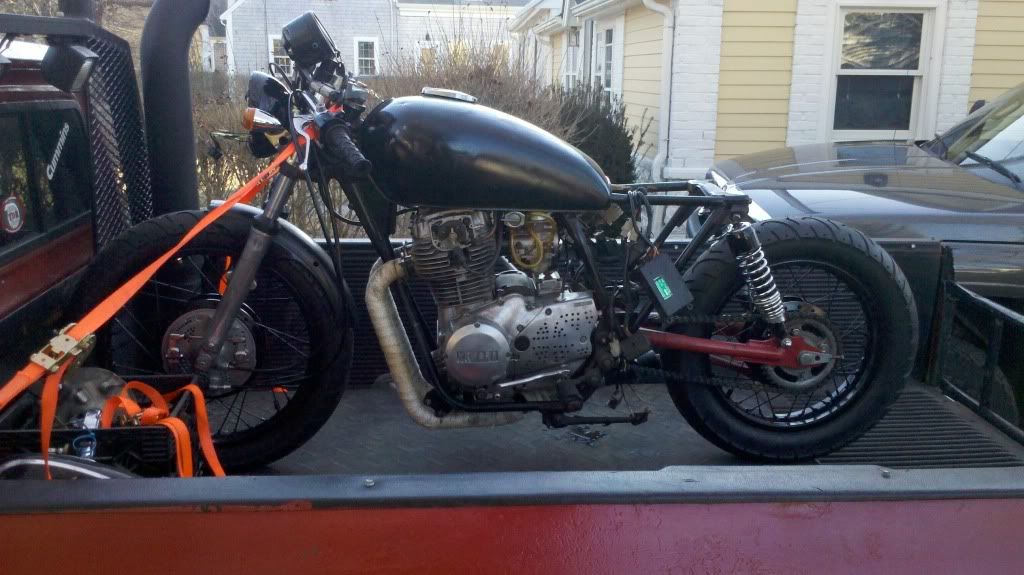 Brand new Rubber!