My 92 arrived with non-working power windows, once I removed the door panel I found out why. haha.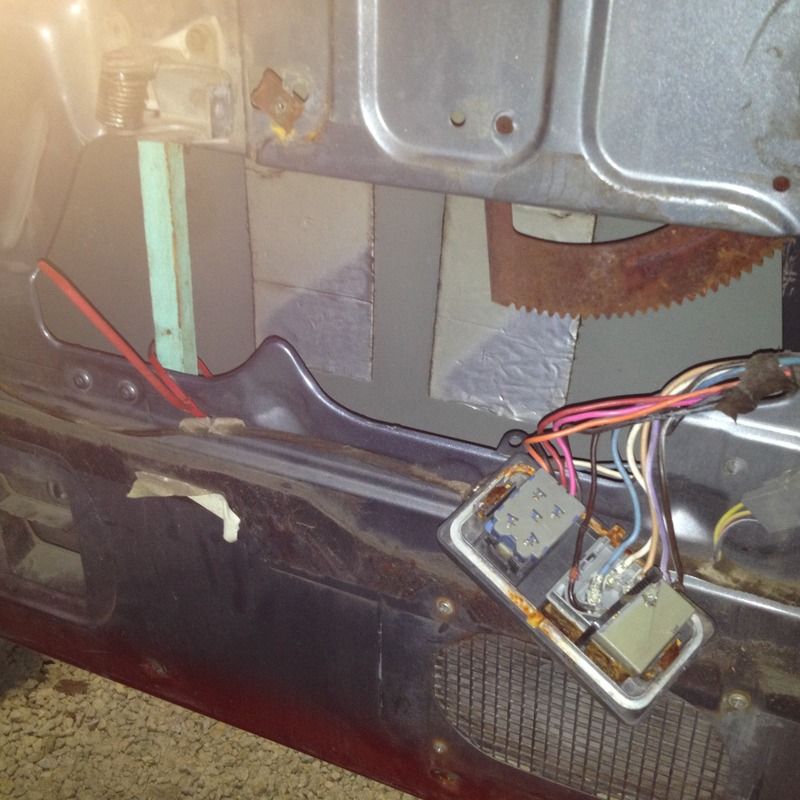 Yup, a wood block and a zip tie.
The regulator assembly is still there I believe but the motor is gone. I acquired two replacement motor/gear assemblies to install.
Here are my questions:
1. how many screws hold the motor to the door skin? I see three possible spots in the motor assembly but only one appears to line up with a hole in the door skin.
2. Assuming I find out how to mount it, is it simply a matter of synchronizing the motor gear with the regulator with the power off?
Assuming there is nothing wrong with the switches and wiring of course.
thanks!