(Sorry about the screwy picture sizes, I went over my computer limits on the first one. If they need to be reduced or anything, just tell me mods.)
Just thought I'd show some pics of the installed turbo I've yet to get to run hard.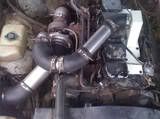 I'd like to thank/hide from Soggy, a member here, depending on his attitude of me using the blueprints of his intake a few pages back in The Good Stuff.
I had to modify it quite a bit due to my non-intercooled injection lines having a different routing than an intercooled.
(Yes, I'm going to paint the valve covers and the other pipes
)
And here's the result of the first full throttle run the truck received after the turbo break-in period.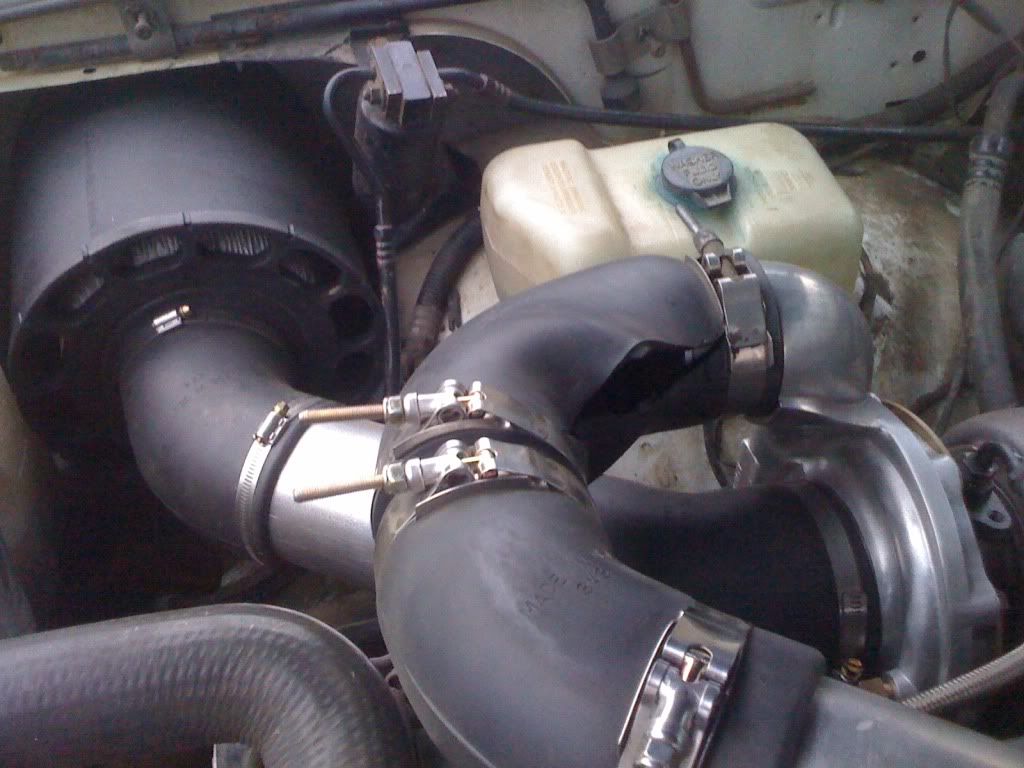 Those were the rubber couplers from Airflo.com, and I assume that would be my fault for not checking the working pressures.
My next attempt was a local exhaust shop bending me a hard line out of 3 inch exhaust, but they never bothered to take off the old intake, so they never bothered to notice the 3rd dimension it needed to be bent to to miss the coolant lines.
Next will be some 3 inch Gates Green Stripe radiator hose. I figure if that doesn't hold I'll finally bite it and get some Silicone couplers.
Big thanks to everyone here for getting me to this level, I don't speak up much, but I read just about everything.