I tore the hell out of the one I'm running now.
I'll pull it and save it just for you.
Threw some 1.5" Alcans on the old girl. Pretty decent ride improvement, it still likes to drop down into holes but it's much more forgiving coming back up out of them. The old springs would just follow ruts and frost heaves, you were pretty much on a roller coaster. They still don't match the 64" Chevy's in the rear, but I don't think anything 48" would.
Ride is much nicer so far, now I've got to get some shocks to match them now. Definitely no Bilsteins.
Ride height change, probably came up 3" over the stockers. I threw in one of the leafs I removed from the 64" rears and it brought it up pretty close. I figure he Alcans will sag a little eventually.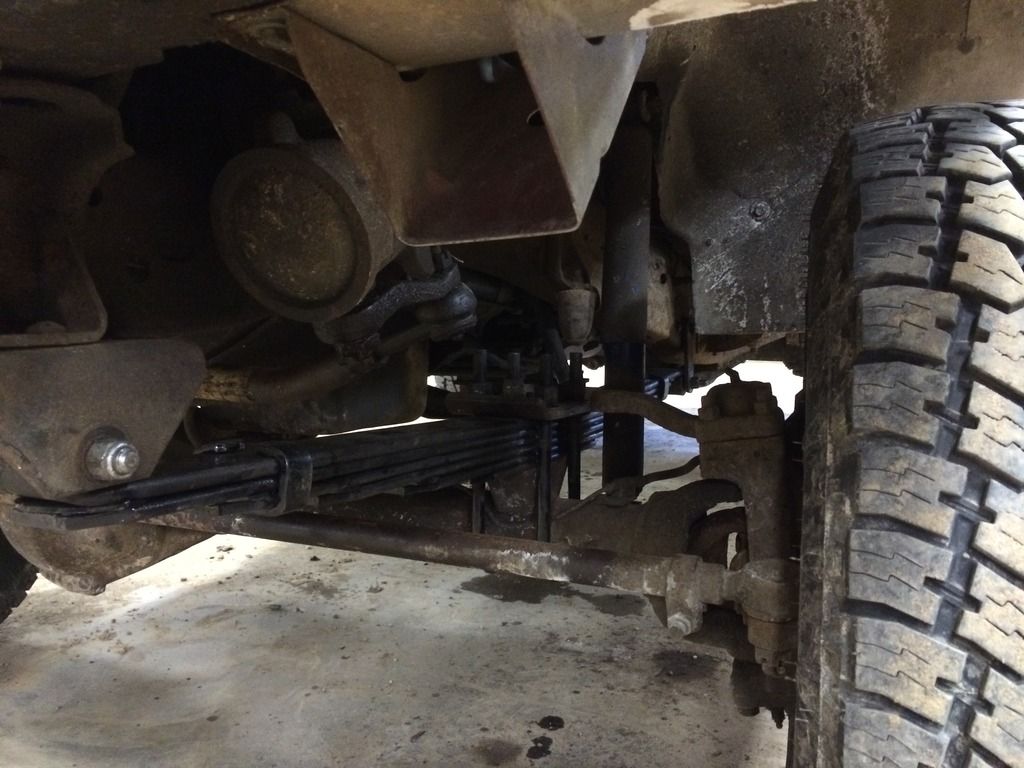 Old vs new. Old ones are hammered, you can see that one poor bastard's support leaves aren't even trying to stick with the main. Not to mention they're sawing into the ones above them, one is almost halfway through.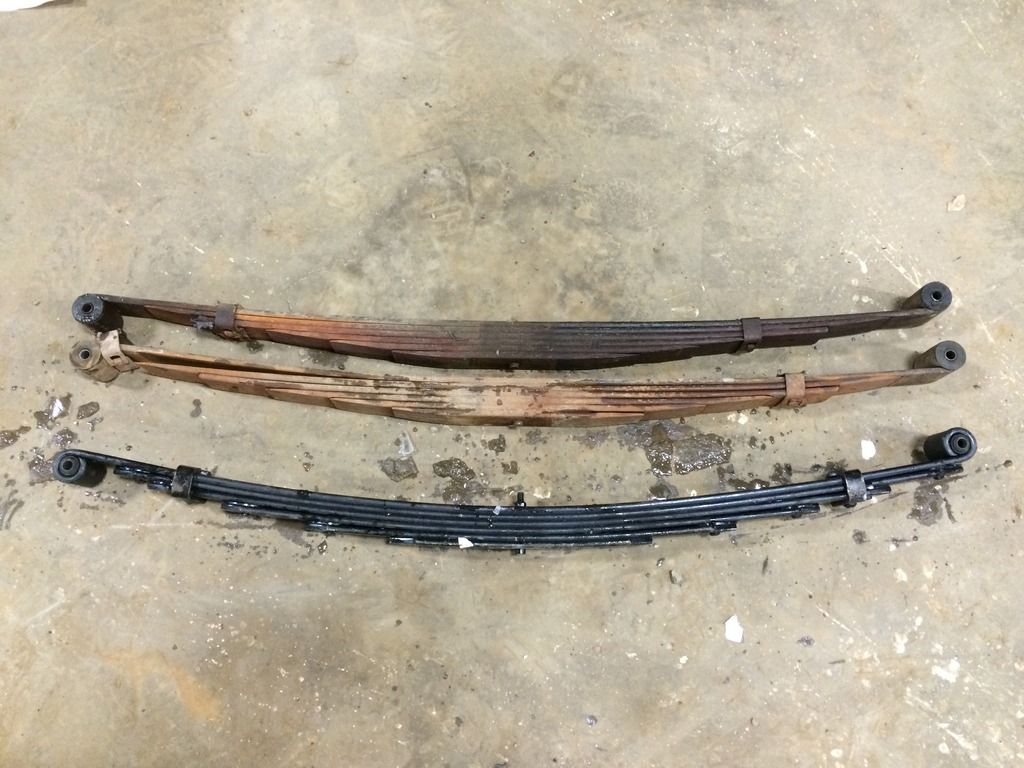 Here's the swaybar I put on it, just a piece of C-channel that the factory front bar bolts to. I left the ends hanging out to weld verticle brackets onto if needed, but, they weren't needed so now it just looks hacked. I'm not unhacking it.
I just made some tabs out of 1/2" plate and welded them straight to the axle tube. They look a little grouchy here because this is full droop while I was adding leafs. I may have to extend them up some to match the lift, I'll handle that if they ever break.