An update:
I've been running up the miles on the new engine. Blew out the front freeze-plug along the way.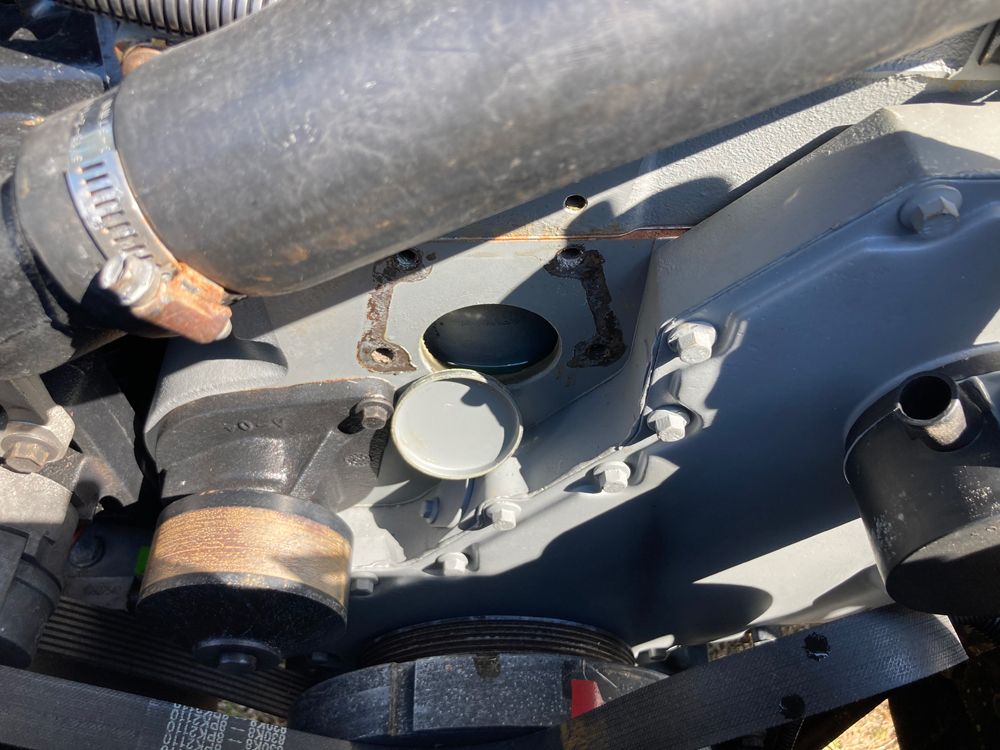 I ain't into the billet-mess with the less than quality O-rings so, I did me.
- Cleaned up and installed a new freeze-plug as per standard procedure.
- Took the old freeze-plug and drilled a 1/2" hole in the center of it as an aid for future removal.
- Heavily sanded the outer periphery of the old freeze-plug so that it would fit loose.
- Installed the old freeze-plug backward to the new so that its dome/dish was sitting just proud of the block.
- The engine fan's mount sits in front of said freeze-plug. It has a recess where it spans said plug.
- Installing the fan mount, its backside is just in contact with that reversed plug thus it holds the plug(s) in place.
With right at 1,100 miles on the new engine, I recently got around to putting the heap on a dyno.
- There's no real change in fueling over the former build.
- With the converter locked and in overdrive, I had a fit getting on top of the turbos below 2000 engine RPM.
- After a few minor adjustments, it became evident the current injection timing is optimal.
- After a number of pulls, the damned TPS started showing its ass which resulted in the trans dropping out of OD & lockup during the pulls (I had the mechanical side of it set wrong).
Screw it! It is what it is.
Standard 12mm VE IP on straight #2:
No change in horsepower but, there's an additional 140ft/lbs of torque with the EGTs never going over 1300*f.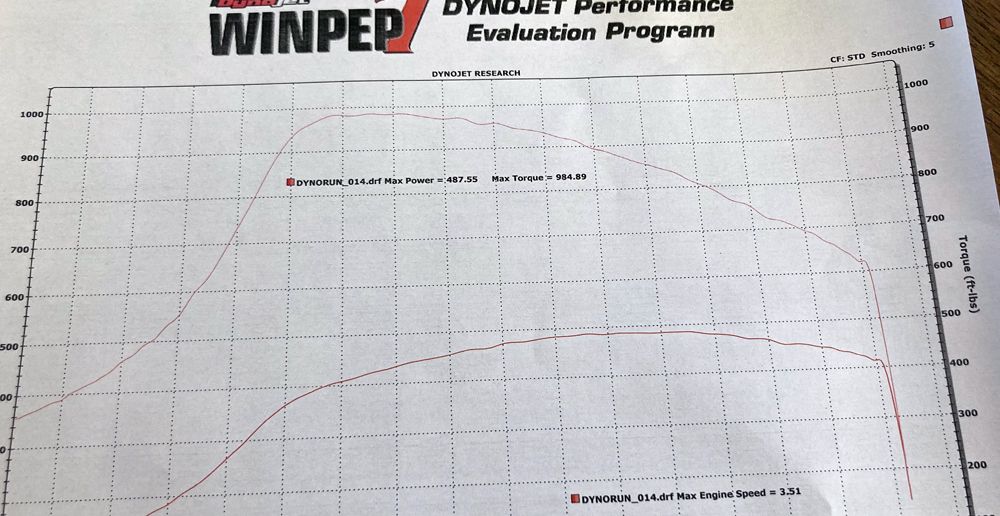 I'm currently tuning it and me with salt-air at 8' elevation. It's on #2, I'm on ethanol.